---
Couples Thai Massage Workshop
Taught by Melissa Jackson
Saturday, April 22, 2023
6:30pm – 9:00pm
Alpine, UT
Join us for a therapeutic look at the ancient healing art of touch through the lens of Thai Massage.
Thai Massage is like receiving three treatments in one
Energy work
Acupressure (massage)
and Mobility via Yoga Movement

The therapist (or giver) will use a rocking motion to open the joints and flow of energy by using their palms, hands, knees, and feet.
The giver will also use yoga-like postures to release and open the body hence where the nickname, "lazy man's yoga", comes from.
Thai Massage is an energetic dance with the receiver, led by the giver.
Bring your spouse, significant other, or bestie for a unique way to experience the joy of giving and receiving therapeutic touch as partners, whatever your skills and comfort levels.
This workshop is a safe and fun way to dip your toe into the art of massage, without the need for the removal of clothing or the use of professional equipment. What's more, all the techniques you learn can be used over and over again at home (no massage table necessary)! Each couple will need to bring 3 pillows, 2 blankets, and one yoga mat.
Enjoy tea, light refreshment, and a cozy intimate atmosphere with friends.
Melissa Jackson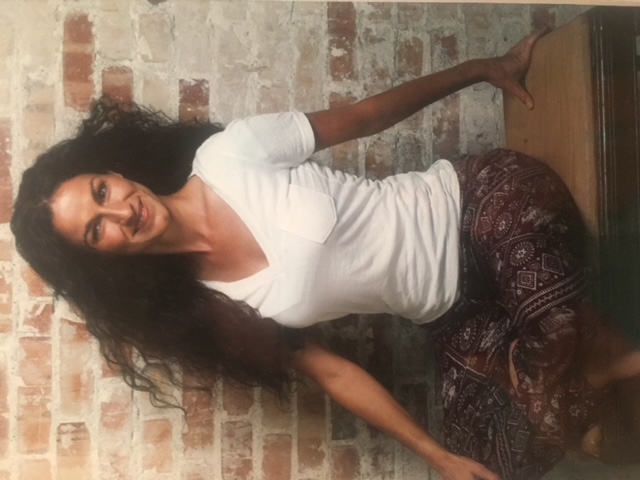 Melissa could've never imagined or dreamed nearly 20 years ago at massage school, what that first exposure to Thai Massage would do to shape the rest of her 20-year career in creating magic through Thai Massage.
Right out of school she started her own practice and named it, Whole Body Connection. That has proven to stick and to this day keeps on giving.
In 2006 she was inspired by a husband and wife team, who she studied from at the time, to set the dream to study in Thailand one day! In 2010 that dream became a reality and she has now traveled to Chiang Mai, Thailand four different times to immerse herself in the culture and study with some of the kindest, most beautiful people you will ever find on earth. Thailand isn't called the land of smiles for nothing! She has been smiling ever since.
In her spare time, you will find her walking or hiking on the trails with her twin sister by her house, playing with her cat Bobbi or in a hot room doing Bikram Yoga.
Cost
$100/couple
Venmo @linda-black-3
Registration