Bio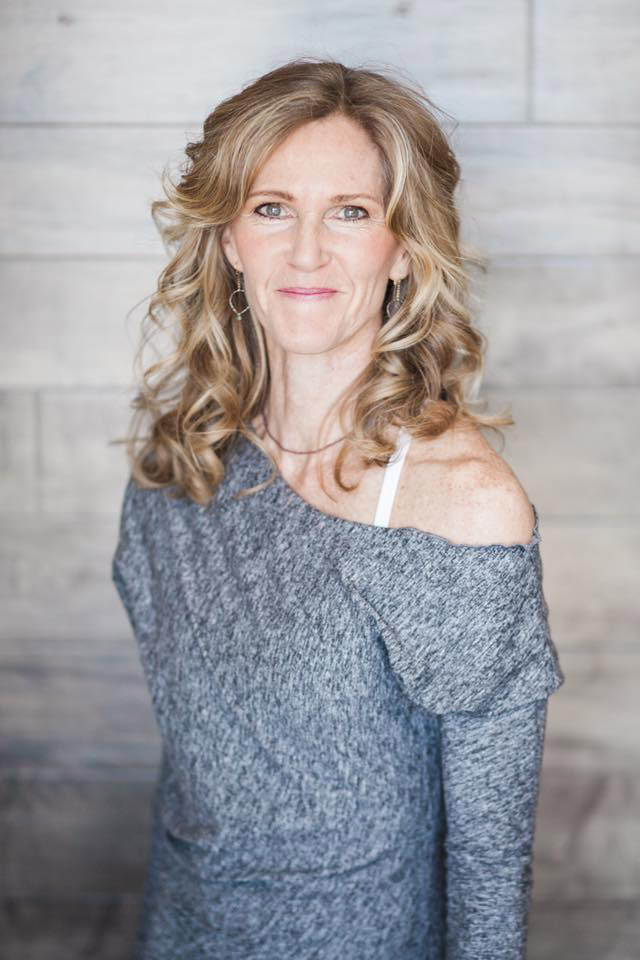 Linda is a Certified Yoga Instructor and has been teaching yoga classes since 2001. With over 1000 training hours and 4000 teaching hours, she has helped 1000's of students align, tune-in, strengthen, reduce pain, lose weight, and live healthy. Her studies include training in Ayurveda, Restorative yoga practices, meditation, nutrition, business training, 200 and 500 hour teacher trainings with an additional 100 hour Immersion + 100 hour Teacher Training in Anusara Yoga. She owned and operated her own yoga studio for seven years. Her passion in the Corporate sector has brought yoga practices to many businesses in Salt Lake and Utah Counties. She has practiced with and trained in extensive workshops with John Friend, Adam Ballenger, Desiree Rumbaugh, Bryan Kest, D'ana Baptiste, Baron Baptiste, Sianna Sherman, Corena Hammer and many more.
Combining the analytical mind of a computer scientist with the body and heart centered approach of a yoga professional, Linda Black creates habits of health for her clients. Linda introduces habits of health through many avenues—as a speaker at wellness seminars, showing health fair attendees how a simple yet powerful breathing exercises can help manage stress, or working one-on-one to help clients reduce back pain or relieve stress in specific joints. Her passion is to help others see the beauty in themselves, connect at a deep level with their authentic self, and nurture the soul to each individual's potential. She offers workshops, yoga classes, retreats and transformation courses throughout the year and offers advice through her monthly newsletter.
Linda has over 20 years of experience teaching in the fitness industry—both as a private trainer and group instructor—focusing over half of this time specifically on yoga for the lasting combination of benefits that stretch both the mind and body. She is a certified Hatha Yoga Instructor through Dana Baptiste's 200-hour teacher training program. She has a strong background in Anusara with 100 hour Immersion Programs under her belt plus an additional 100 hour Teacher Training both from Anusara certified instructor Adam Ballenger. Linda's Yoga practice has been influenced by John Friend, Bryan Kest, Ana Forrest, Sianna Mitchell and many other teachers over the years.
In 2003 Linda founded Corporate Yoga, where she, along with other talented and dedicated instructors, brings yoga to employees in the workplace. Corporations along the Wasatch front and into Utah County benefit from the classes offered by Corporate Yoga.
From September 2004 until June of 2011 she enjoyed owning and operating Alpine Yoga (now Lifted Life Yoga Center), a yoga studio in Northern Utah County. While owner/co-owner at Lifted Life Yoga Center, Linda regularly taught teacher training certification programs, wellness retreats, and transformation courses and continues to pursue those programs as a solo-preneur.
The mind body integration of a regular yoga practice comes in handy both while running her business, and raising four amazing children. She enjoys camping, boating, hiking, skiing, and dance, and likes to tutor her kids in Math.

Credentials
RELAX AND RENEW® Certified
Owner/Founder of Corporate Yoga
Former Owner/CEO of Lifted Life Yoga Studio
Virtues Project™ Facilitator
Speaker, Presenter, Teacher
Co-author of Infusion 300 Hour YTT Manual
Author of "My Yoga Biz" workbook for YTT Module
Co-author of "Asana Manual" Ashtangasana YTT 200 Hour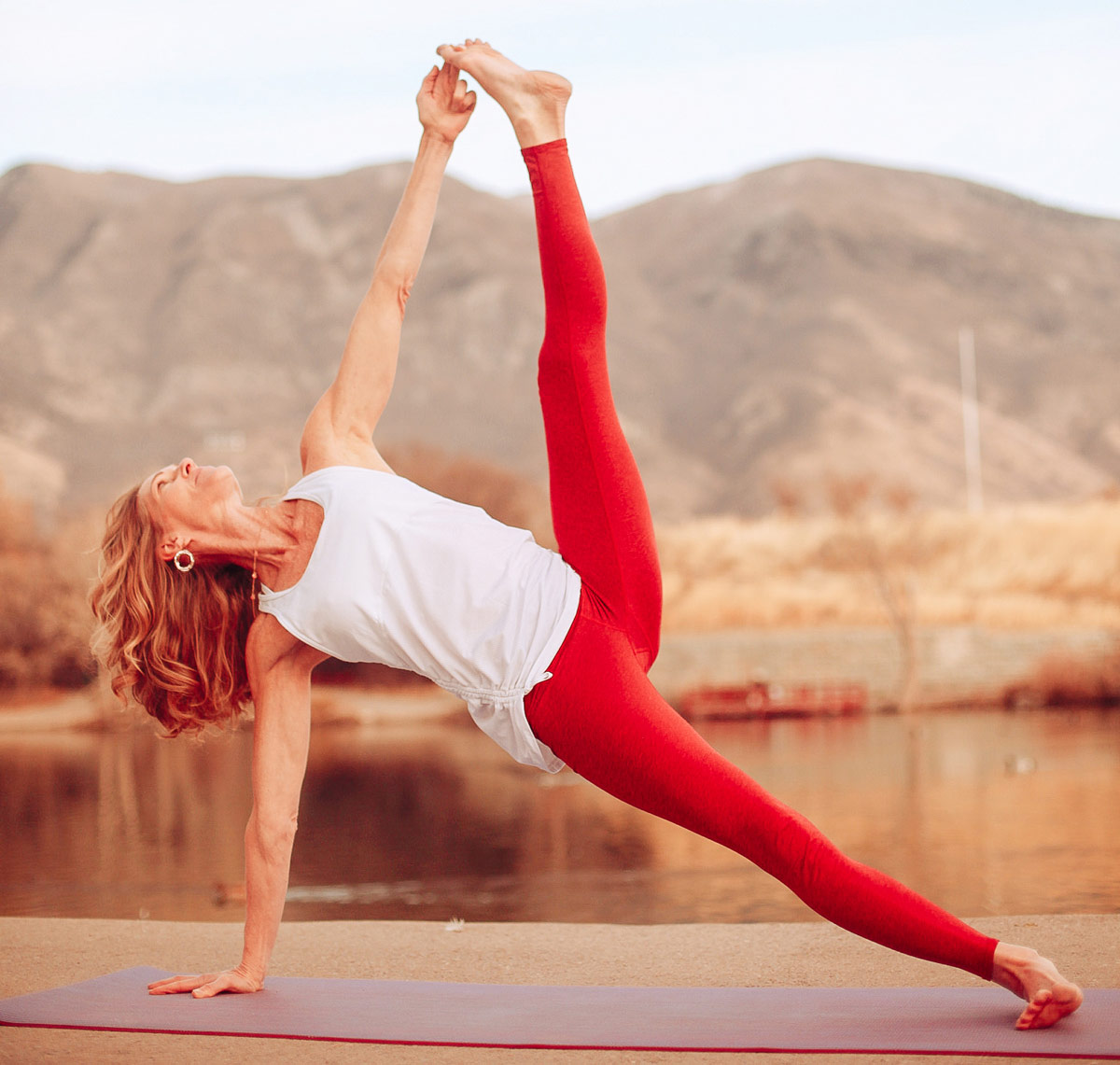 My Story
My relationship with health and nutrition began at a young age. I can remember being in the 7th grade and making connections between the way I ate and the way it made me feel…especially with my gymnastics and sports. It was at this time in my life that I really started to notice the difference between folks around me who were active and healthy, and those who seemed to be sick and tired more often than not.
Throughout high school and college, I kept a highly active lifestyle that verged on the edge of frenzy. During my 20's I had the idea that if I "DID" more than I would be "ENOUGH." I was constantly competing with my inner critic to prove how I was "worthy." My self-esteem was hiding in the shadows waiting for outside approval. My "to do" list became unmanageable and during my quest to become better, stronger, faster, smarter, I only validated my limiting belief of not being good enough when I put my "compare" lenses on.
Health and happiness became an illusion. I felt good only when comparing myself to someone lesser. If I made one mistake or set back, feelings of imperfection would bring me crashing down from my precarious pedestal. I didn't fit in. I wasn't good enough. I was too young. I was too old. I struggled to feel confident without feeling like a fraud. Even though I was "fit and healthy", I felt anything but.
Fast forward a few years and being pregnant with my third child. I was working full time (40-50 hours/week) climbing the corporate ladder in computer programming. I was also running 3-6 miles three times a week, dancing and teaching fitness classes at the on-site gym in the work place. My crazy schedule landed me in the hospital with pre-term labor about 6 weeks before my baby was due. I was healthy though, right? I had extreme chest pain for months after delivery and was put on Celebrex by a doctor who told me I was small framed and that he saw this kind of thing all the time in his older patients. I was 30. I decided to take a chance on a less traditional way of getting healthy.
It was through applied kinesiology and muscle testing that I was diagnosed with an intolerance to wheat. When I abstained from eating wheat (which was not easy in the '90s as wheat based food was like a drug to me) and started taking Omega 3 supplements my chest pain went away within a week, and so did my constant gut ache I assumed was a normal part of digestion. Once again, chronic disease in the body turned out to be stressors from nutrition, along with emotional contributors. Thus began a big shift in the way I viewed health.
It was in 2000 that I was introduced to yoga. It changed the trajectory of my life forever. I had this burning desire to get out of my corporate career and do something I was genuinely passionate about. Three years later I had quit my job and began my career as a yoga instructor. I began to notice that my reactivity was down and responsiveness was up. I was hearing from my family and noticing with gratitude how much love and happiness I had in my life. How could this be? Nothing in my life had changed. I changed. It only took me three decades to figure it out… the constant abuse I perpetuated in my thoughts, and thus on my emotional and physical state, were something I had complete control over. I could heal and become a better version through daily practices.
Today, I am still practicing yoga. Along the way I have certified as a teacher's teacher of yoga, an Integrative Health Coach, a Yoga Therapist, and Virtues Project Facilitator.
These roles don't define me, but they do describe the experiences that I've gone through that have helped me through more than a few rough patches in my life. I'm addicted to transformation and showing others the way to peace, prosperity, and their best health.